Shri Krupa Dance Company (SKDC) is the oldest Indian classical dance school in the San Francisco Bay Area and was foundedby the world renowned Bharatanatyam teacher, dancer and choreographer- extraordinaire – Guru Vishal Ramani. The journey started in 1977 from a simple need to satisfy the thirst for Tradition amongst Indian immigrants. Today it is a thriving Center of Excellence for Bharatanatyam learning where the dance is taught within the strict confines of the style set by the Thanjavur tradition.
The school has produced many of this regions finest practitioners and exponents of this ancient art form. Under Guru Vishal's leadership, Shri Krupa has broken barriers on many fronts with many "Firsts". One such pioneering step, now a very popular tradition amongst every school in North America, was the casting of a Live Ensemble of famous musicians to accompany an Arangetram performance. With her passion and commitment towards nurturing and sustaining every level of this revered dance form, Guru Vishal has carved a path of continuity for all SKDC Arangetram graduates, and conducts Post Arangetram classes regularly every week. Shri Krupa is also the first School in the Bay Area to present full length classical Indian dance ballets with live music to critical acclaim. Continuing this legacy, Guru Vishal has demonstrated masterful artistic vision and brilliant choreography. Ancient & contemporary themes and current world problems are handled with equal ease, much to the wonderment of her audiences.
SKDC students have performed and received accolades the world over, including receiving awards & acclaim at the very bastion of this dance form – the annual Chennai Sabhas (cultural events), International Dance competitions in Barcelona, San Francisco Ethnic Dance Festival, Cleveland's Thyagaraja Aradhana Festival and full length performances in US, Canada, Australia and India. Through the years, SKDC has been very active in the local Community by raising funds or awareness for many causes through the power of dedicated dance performances.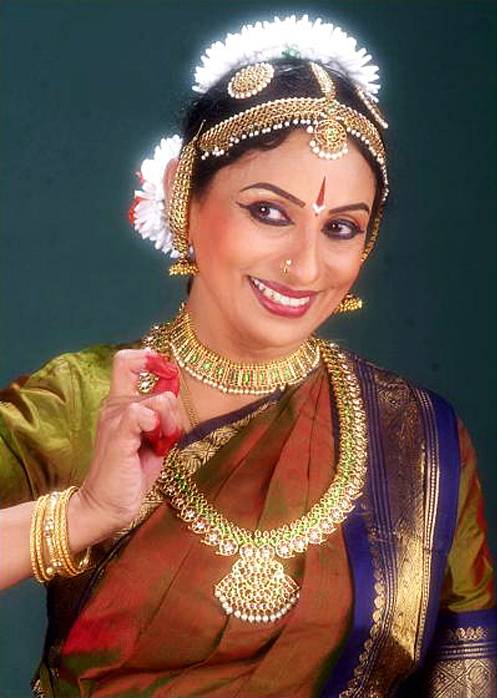 Mission
To lay a firm foundation of the pure dance aspects by teaching simple exercise routines, a disciplined approach to practice sessions and expressional dance form including theory to the aspiring and motivated students.To provide the stage and opportunity to the keen students to perform before large audience to graduate as professional artists of this artform.
To organize workshops to and lecture demonstrations to bring awareness about this art form to the community at large.
To choreograph and present both solo dance recitals as well as thematic dance ballets based on a variety of themes from ancient mythology to contemporary ones.
To sponsor performing artists of world class repute, both for public performances and teaching purposes in order to enrich the learning environment of Shri Krupa. South India where this art form flourishes today has a distinct Musical tradition which is one of the finest in the world, rich, melodical and farily complex. This combined with beautiful poetry written in ancient languages like Tamil, Sanskrit, Telugu, Kannada and Malayalam provide the beautiful vehicle to the grandeur of the art of "Bharata Natyam Dance".
Shri Krupa engages in a variety of performances and activities around the Bay Area including:
Providing a stage and opportunity for keen students to perform before large audiences and to graduate as professional artists of this art form. Shri Krupa Artistic Director choreographs and presents both solo dance recitals as well as thematic dance ballets based on a variety of themes from ancient mythology to contemporary ones.
Collaborating with music and dance artists from a variety of regions and disciplines in the Bay Area and from around the country, such as Baha'i dancers and Cambodian soloists.
Conducting year-round workshops and lectures at the public libraries and community centers for the benefit of the community at-large.
Sponsoring legendary performers and pioneers in the field of classical dance art from India, such as Padmavibhushan Guru Kelucharan Mohapatra and the late Padmashri Sanjukta Panigrahi.
Participating in the 'Arts Express' and the 'Artist in Residence' programs, which help carry this art form to hundreds of grade school students in the Santa Clara County. Shri Krupa also participates in the San Jose Downtown Art Series and the 4th of July Celebrations. These activities help make this art form an integral part of the ethnic scene and accessible to all the art enthusiasts in the community.