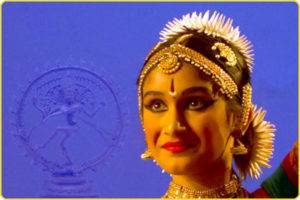 Meghna Chakraborty has been learning Bharatanatyam since October 2001. She started her lessons with Guru Vishal Ramani when she was 4 1/2 years old. Her arangetram was on August 2nd 2008 at McAfee Center in Saratoga; CA. Meghna continues to pursue her passion for Bharatanatyam and has performed solo at several venues. Meghna in addition to classical Indian dance takes part in Western dance productions and has been a featured singer and dancer at her school musicals including Edwina Jr, Music Man, Beauty and the Beast. She also loves to sing and has trained in classical Hindustani music. She looks forward to continued learning and volunteering at Shri Krupa. Guru Vishal Ramani has been her inspiration and role model.
Solo Programs
Dec 27th 2009 – Sri Varasiddhi Vinayakar Temple, (Central Chinmaya Mission Trust), Chennai, India under the auspices of Sangeetha Rasika Sangam
Jan 1st 2010 – Rama Rao Kala Mandap, Chennai, India under the auspices of Nungambakkam Cultural Academy
Jan 3rd 2010 – Vani Mahal, Chennai, India under the auspices of Sri Thyaga Brahma Gana Sabha
Feb 20th 2011 – Cubberly Auditorium, Palo Alto, CA – "Strokes of Splendor" a fundraiser for Shiva Murugan Concord Temple (This program was telecast on KSAR TV channel)
Reviews
Sangeeths Rasika Sangam – December 2009
The 126th Program of Sangeetha Rasika Sangam, Chennai 92 was held at Sri Varasiddhi Vinayagar Temple, Chinmayanagar (Central Chinmaya Mission Trust) on Sunday the 27th December 2009 – between 6.30 and 9.15 in the evening. Read Full Review
Saratoga teen poised, disciplined on and off stage
Floating across the stage in her elaborate costumes and dramatic eye makeup, Meghna Chakraborty appears ageless. The movements of her hands, neck and feet–all prescribed by the traditions of the Bharatanatyam dance she performs–are precise and fluid, her kohl-rimmed eyes expressive. Read Full Review
Meghna's dance has been covered in other publications like Thendral, India West, Trinity Mirror, Dina Malar, Eenadu.
Accolades
"Your arangetram was a wonderful treat. Your speaking eyes, smiling face, electrifying "Pad-sanchalam" and above all the clarity of your facial expression was just amazing. All the episodes were very gracefully depicted." – Shakuntala Bahadur (Hindi scholar/poetess and dance lover)
"I would like to commend Meghna on her taalam, precision and abhinaya and wish her a wonderful future in dance." – PadmaShri Guru Adyar Lakshman
"I was pleasantly surprised by Meghna's poise and maturity and enjoyed the portrayal of Muruga in her varnam." – Danseuse Priyadarshini Govind.
"Natya Meghna is the latest flower to bloom in the Marghazai music and dance season. She danced the varnam exquisitely captivating the audience with the peacock steps and the ardhanariswaram was riveting", Eenadu Telugu Newspaper article