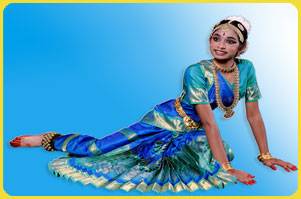 Tejasvi Bhyravabhotla started learning Bharatanatyam at the age of 6 from Guru Vishal Ramani.
She has participated in many Shri Krupa Dance Company productions including "Ramayana".
Tejasvi is in 9th grade at Presentation High School. She is an honor roll student and is passionate about Bharatanatyam, gymnastics, volleyball, and reading. Tejasvi is a Balavikas student in Group III and enjoys helping out in service projects.